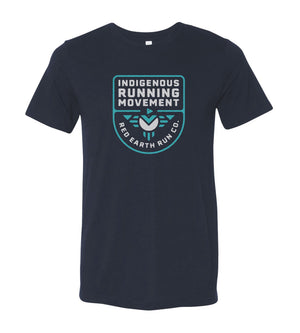 Red Earth Running Co.
Thunderbird Tee
Sale price Price $30.00 Regular price
The second design in our Indigenous Running Movement collection is the Thunderbird. The Thunderbird has many meanings in Indigenous communities. It can be a messenger and a symbol of power, protection, strength, and resilience.
The Thunderbird Tee is only available in navy. It is a crew neck, has a modern fit, and is available in unisex sizes. More detailed information about sizes can be found at our sizing guide.